Hello!
I have finally finished preparing my Thief 2 mission, "Lady Lomat's Flute".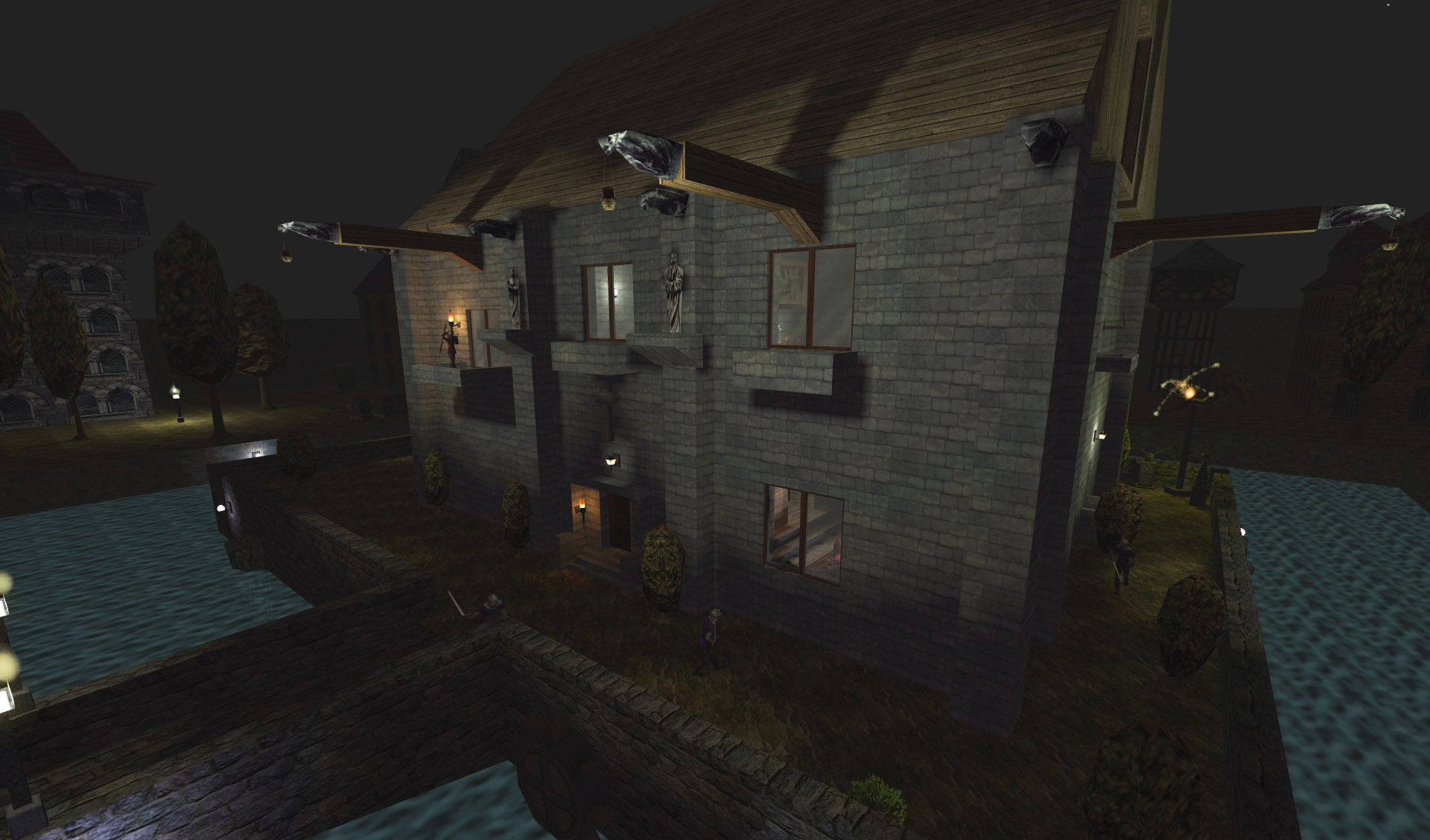 It's a level I began (and released) in 2001 as "Lord Lomat's Flute", which I was mostly happy with but it was a bit architecturally plain, and the Guard AI was a bit artificially boosted, which people complained about, rightly enough.
I've always meant to revisit it, and I finally have! Which was a real pleasure, with the new Thief 2 unofficial patch 1.21, with nicer shadows, and an improved version of DromEd to work with.
I've gone in and tweaked the lighting a lot, toned down the guards to fit in with the balance of normal guards from the original game, and added lots more detail and refinement throughout!
I also made an intro movie for the mission with the help of my actor and illustrator friend Brendan!
It's now ready to be tested!
It's a fairly small mission, a discrete robbery job, basically. My emphasis for the level was always to provide multiple ways for the player to approach the job, and I'm personally happy with it on that level.
Let me know if you're keen to play it!
I'm especially looking for feedback about whether it all runs smoothly, including the movie codec, and that all the sounds and graphics work smoothly for everyone, seeing it's made with v 1.21 now.
Thanks!
Murray
http://www.muzboz.com